Solar Pool Heating
PCS3 System Options
*See Technical Data Menu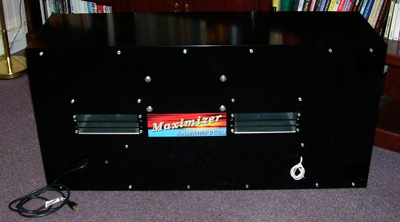 Solar Pool Heater Model PCS3, shown above, is the current production model of the SolarAttic attic solar pool heater. See the drop down menus for additional attic solar pool heater reference information. See Archive Menu for the PCS1 and PCS2 models of the Attic Solar Pool Heater. The PCS3 is the THIRD generation attic solar pool heater manufactured by SolarAttic of Minnesota.
General Sales Information
Freight FOB
All prices are Freight FOB from the Appleton, Minnesota factory. See Factory Sales Terms for further details. Freight Costs are currently charged via PayPal at the time of any order. Some States may impose a drop-ship sales tax or other tax for shipments into their States. If your State imposes a drop-ship sales or other tax, it will be invoiced to you via PayPal and must be paid prior to the PCS3 shipping..