Compool's LX220 Solar Control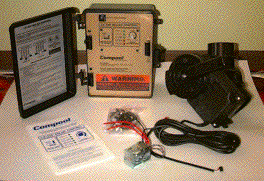 Shown above: LX220 control, RLY-SC power relay,
Bypass valve with valve operator installed, instructions.
LX220 Automates The PCS1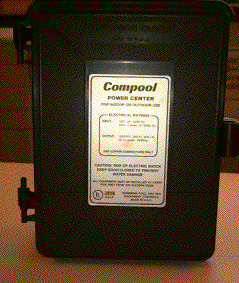 Opening The Front Cover
Note: wiring instructions are on inside of front cover.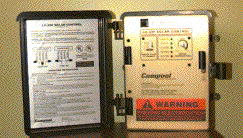 Wiring Instructions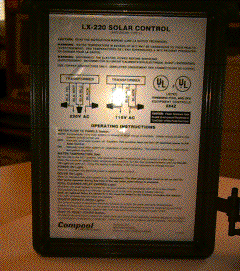 How To Wiring The Power To LX220 (On the cover)
The Control Panel
Full automatic control of your pool's temperature.